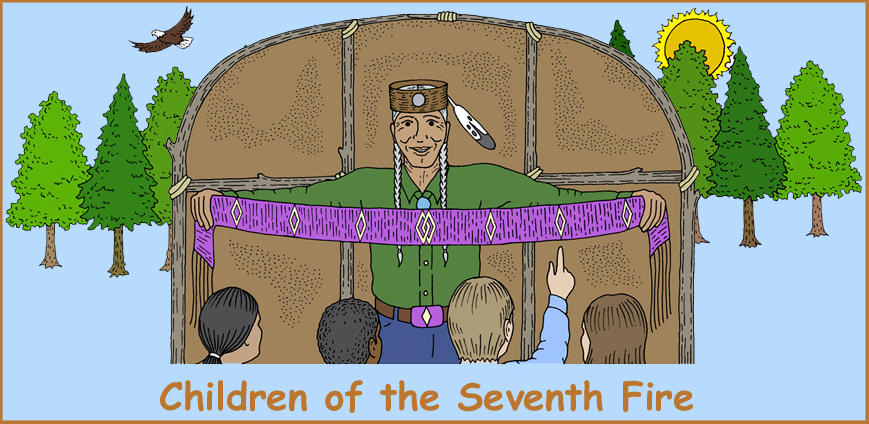 Boozhoo !
Welcome to the Children of the Seventh Fire web site.

This site is specifically designed for use by kids! (Oh, and we also provide great stuff for parents and teachers, too!) There are different buttons at the top of this page directing you the information you may be interested in.

This web site gives you:

A place where we may post your photos and project descriptions and an opportunity for you to see what other kids across the country are doing in their communities!

Information about author presentations at schools, home schooling networks, nature centers, libraries, museums, cultural centers or conferences.

Resources to help teachers and parents use the book more effectively, through the use of the Teacher's Activity and Skills Guidebook for sale here, securely through PayPal.

Children of the Seventh Fire is for sale here, securely through PayPal.

Thank you for visiting my web site! Now, go look around at all the great things it offers!


Children of the Seventh Fire, Copyright 2021 by Lisa A. Hart
Website Design by Jonathan Delson Associates